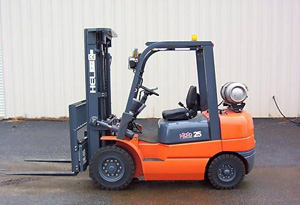 Whether you need to fuel a single floor cleaner or a fleet of forklifts you can't afford an unreliable or unresponsive propane supplier. Give us a call at (800) ALL-GASS to make an appointment or discuss your needs. ALL-GAS can keep you running with timely and friendly delivery.
ALL-GAS combines the personal attention of a family owned local business with the experience and reliability of over 75 years in business. We know what it takes to succeed and we're here to help you. We supply tanks for all types of equipment and machinery and deliver on time so you have one less issue to worry about.
Propane backup generators are the most reliable solution for powering your business during blackouts. Propane does not go bad over time, so you only need to replace what you use. There are no concerns about moisture in the fuel or having to measure additives to minimize aging that reduces performance.